Creating views in a case type
A view displays fields, such as a name or status, in a format that you define. You create views when you build forms that collect user input. By default, a case type inherits fields when you create it. By organizing fields into views, you give users a structured way to review or update case information.
You can access the views that are relevant to a case type by clicking the Views tab in Case Designer. On this tab, you can review or edit the views that your team creates. You can also configure standard views to quickly customize the fields that are displayed when a user creates, edits, or reviews a case.
Relevant views in the Job Application case type
In App Studio, you can also edit your views at run time. Ensure that application-editing mode is enabled when you process a case so that the Configure this view option is displayed.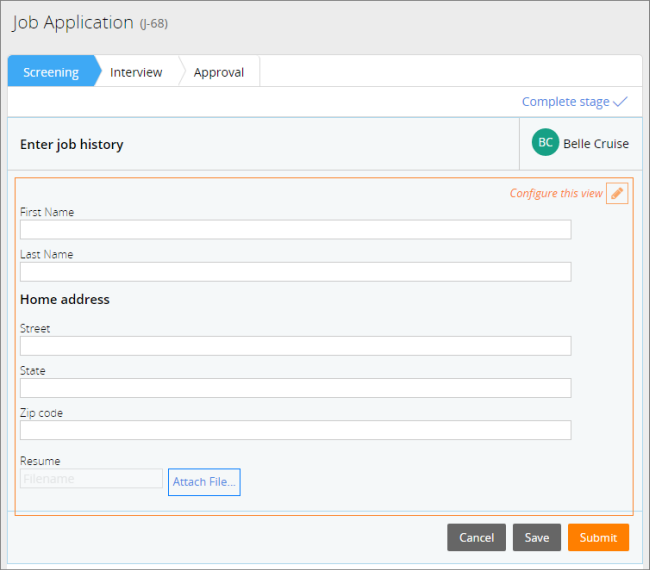 Option to edit the Enter job history view at run time
Periodically review the views in your case type because they are updated as your team builds new forms. If your team members have access to Designer Studio, they can use the Relevant Records landing page to customize the views that are inherited by your case type.
Related content
Published January 22, 2016 — Updated September 3, 2019
Suggest Edit