User references in Form Builder
A user reference is a type of field that you configure in Form Builder. At run time, it displays a list of users in your work group. You can add a user reference to a form to associate the details of a case with a specific person. For example, you can capture the name of the caseworker who processed a police report that is attached to an Auto Insurance Claim.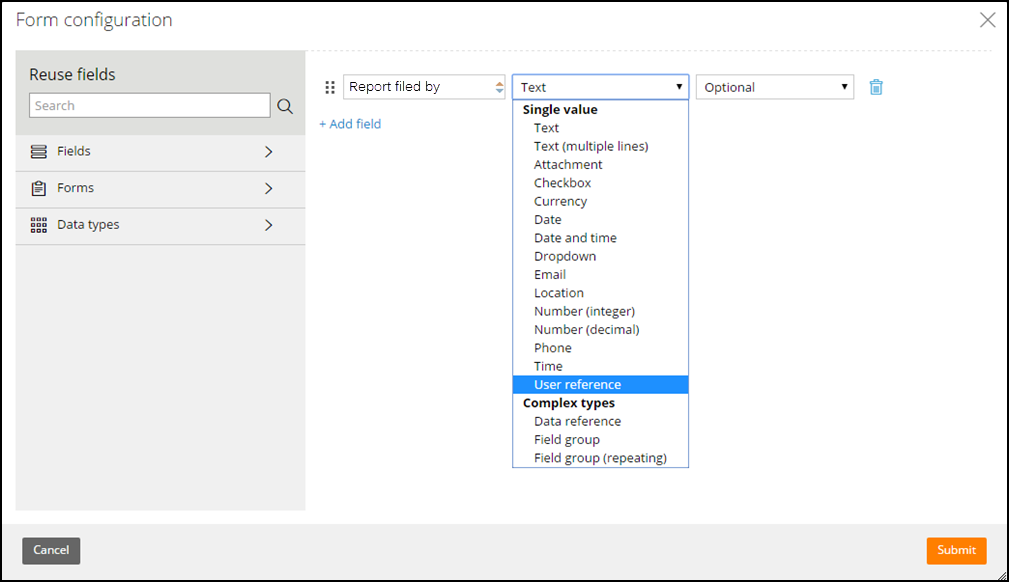 User reference field in Form Builder
After you add a user reference to a form, you can configure its appearance. By default, a user reference is displayed as an autocomplete field at run time that returns a list of search results.
You can also configure a user reference to display a list of full names. User references are automatically managed as users are added to or removed from your work group.
​
Published February 12, 2016 - Updated September 4, 2019
Suggest Edit
---
Related Content