Article
Decision Management

Significant usability enhancements improve the overall user experience of Decision Management and enable you to meet the ever-changing needs of your customers. One of the key enhancements is the introduction of Prediction Studio, which is the workspace for managing the full life cycles of AI and machine-learning models. In addition, benefit from key enhancements that improve the transparency of decisions, enable optimizing performance of decision components, and provide the tools for monitoring decisions for compliance and regulatory purposes.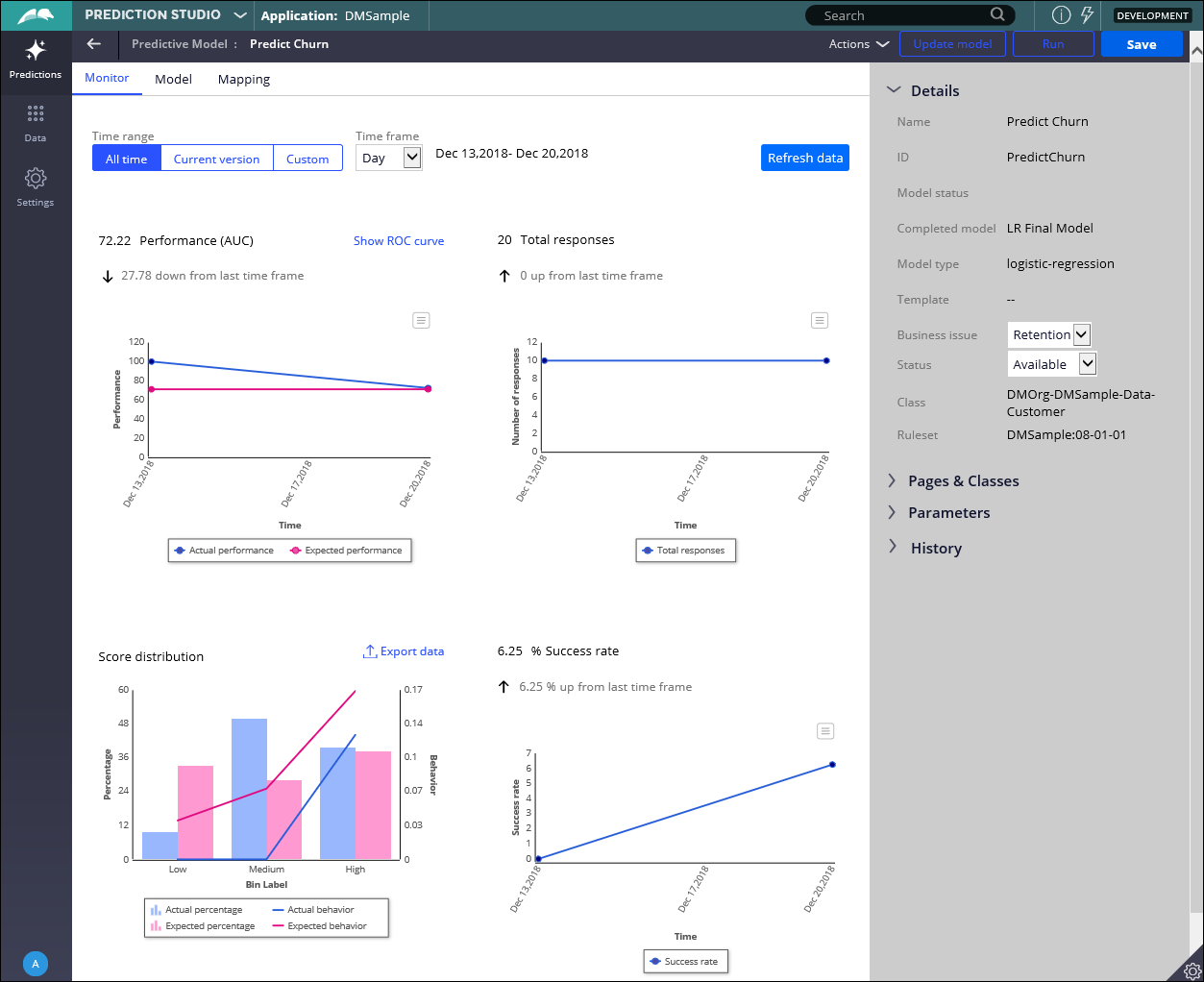 Improved model performance monitoring in Prediction Studio
Decision Management includes the following enhancements:
To learn about all the new features in Decision Management, watch the What's New video below.
Looking for What's New in 8.1 videos? View them in our Pega Community Video Library.
Visit www.pega.com to learn more about Pega Infinity™.
Visit What's New in Pega Platform to discover all the exciting new features in this release.
Published July 23, 2018 — Updated March 25, 2019
---
Related Content