Rule in a revision contains errors
You cannot resolve a revision. A rule that is included in the revision contains errors.
Cause
There may be design-time errors in the rules included revisions. For example, a rule might contain a reference to another rule that was deleted or is in a different ruleset. In the following example, a component in a data flow rule refers to a decision strategy that the system cannot find: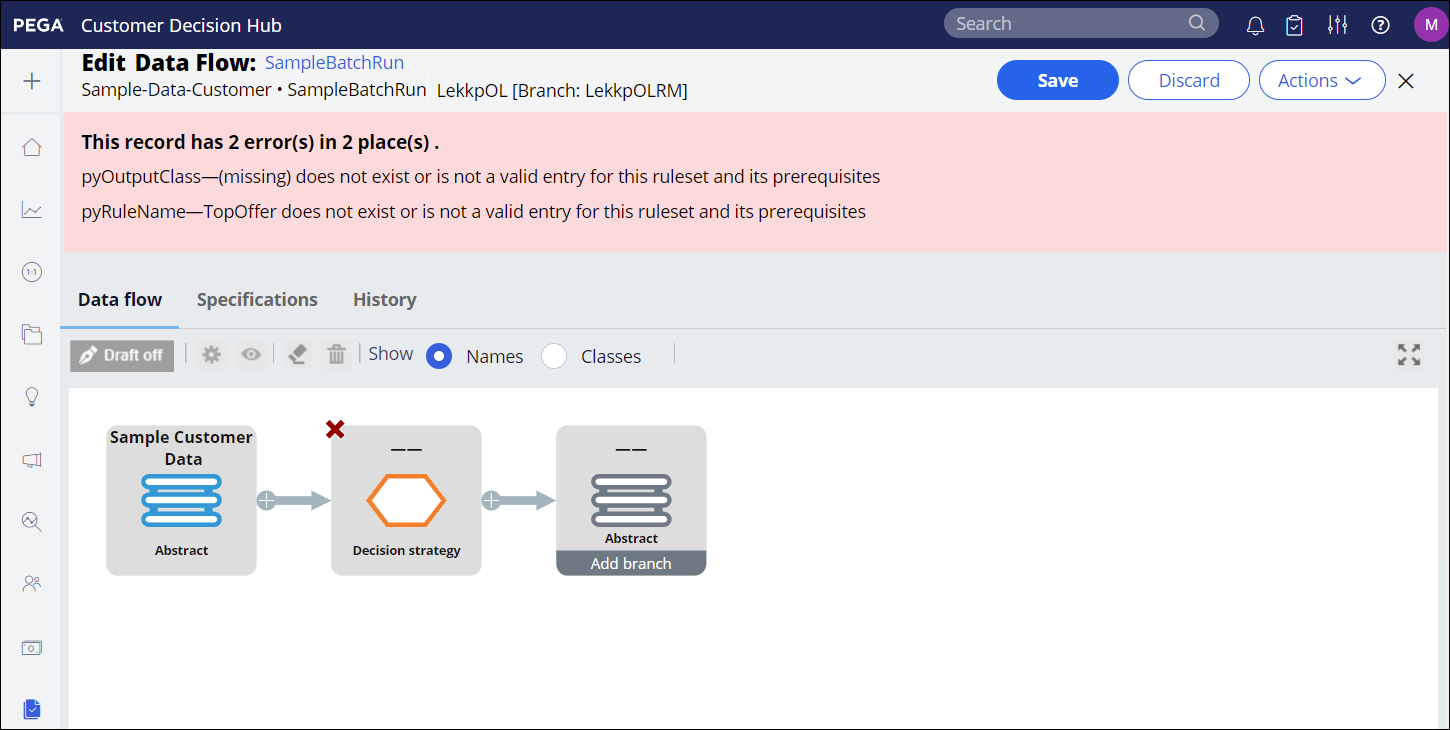 Solution
Check out and save the rule instances that are included in the revision to check if the system finds any errors on rule validation.

Fix the design-time errors.
Did you find this content helpful?