Logic-based assignment routing
Logic-based assignment routing uses business criteria that you define to control when and by whom an assignment is processed in a case. By routing assignments to a specific user or group of users, you can help ensure that cases are resolved faster.
For example, you can route the assignment to a work queue when a case has a low priority and a recent create date, or route the assignment to a worklist when a case has a high priority.
You configure routing options when you add an assignment to a process in Case Designer. For each assignment, you can select a routing method and then define a set of conditions that must be met at run time. You can repeat this process to group multiple routing methods and conditions into a logical expression.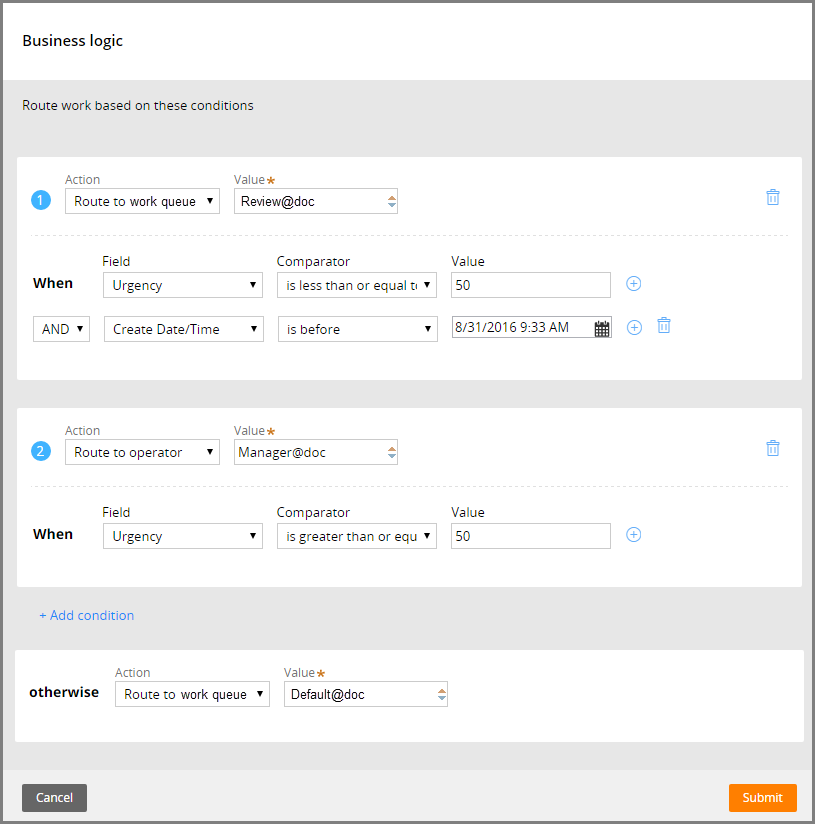 Example business logic for routing an assignment
You must select a routing method for the assignment to use when no conditions are met at run time.
Related Content
Did you find this content helpful?
100% found this useful