Configuring mobile build server settings
Ensure that you properly configure your build server settings before you generate an Android or iOS application package for your mobile app. Incorrect or missing build server credentials disable the option to build an app in the mobile channel.
If you do not have Mobile Build Service account credentials, ask your Pega client representative to submit a ticket in My Support Portal and request these credentials for you.

Mobile Build Service account credentials consist of an account name and an API key.

Ensure that you can access Admin Studio in your Pega Platform instance.

For more information, see Admin Studio overview.
In the navigation pane of Admin Studio, click Mobile Settings .

In the Mobile app build server section, enter the Mobile Build Service account name and API key.

Optional:

To disable the authentication requirement when a user downloads your app, clear the Require login for mobile app download check box.

Confirm your changes by clicking Save.
When you save the changes to the mobile build server configuration in Admin Studio, Pega Platform creates the following dynamic system settings:
pega/mobilebuild/server/account
pega/mobilebuild/server/encrypted_key
These dynamic system settings are responsible for correct authentication in the mobile build server.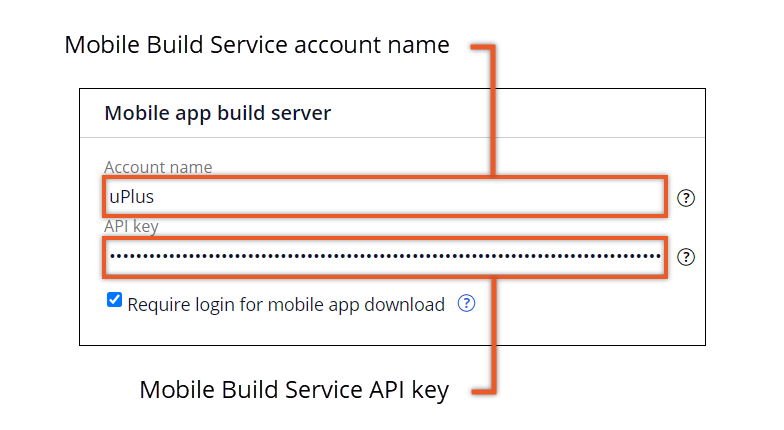 Did you find this content helpful?