Article
Mobility

Create a Pega mobile solution that is much more than an enterprise app accessed through a web browser. Pega Mobility supports the way mobile users work, helping them to be just as efficient in the field as they are in the office. Pega Platform™ brings applications to your mobile users and customers in several ways, depending on your needs, objectives, and experience. When creating a custom mobile app, you can use several new features that improve the usability, responsiveness, and security of an application.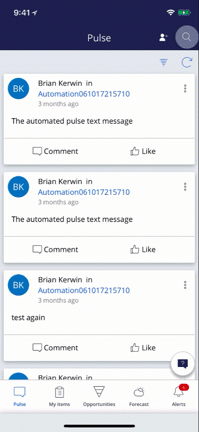 Native search in Pega Mobile Client
The following key features are included in this release of Pega Platform:
To learn about all the new features in Mobility, watch the What's New video below.
Visit What's New in Pega Platform 8.1 to discover all the exciting new features in this release.
Published July 23, 2018 — Updated January 25, 2019
---
Related Content