Creating a contact policy
Version:
Only available versions of this content are shown in the dropdown
You create a new Contact Policy from the Contact Policies landing page.
A new Contact Policy rule resembles the following: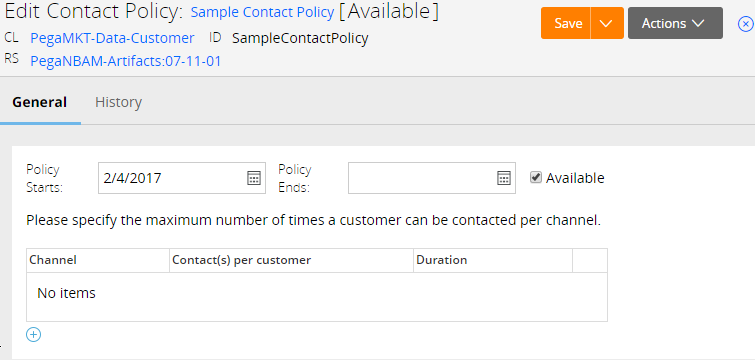 The Contact Policy rule has the following tabs:
General

- Configure the Contact Policy's availability and per-channel contact limits.

History

- Specify the Description and Usage information for this Event.
Click the New button on the Contact Policies landing page.

Enter a unique Contact Policy name in the Short description field.

Click Create and open.
Did you find this content helpful?