Monitoring system health in Pega Customer Decision Hub
Version:
Only available versions of this content are shown in the dropdown
Pega Customer Decision Hub provides a diagnostic tool for your application called System Health. System Health allows administrators to quickly review errors and warnings associated with their application. The System Health landing page is visible only to administrators and is accessible in the Pega Customer Decision Hub portal via: Configuration Settings System Health .
Each time the System Health landing page is launched (or refreshed), the health check is initiated. Once the check is complete, the results of the check are displayed and resemble the following: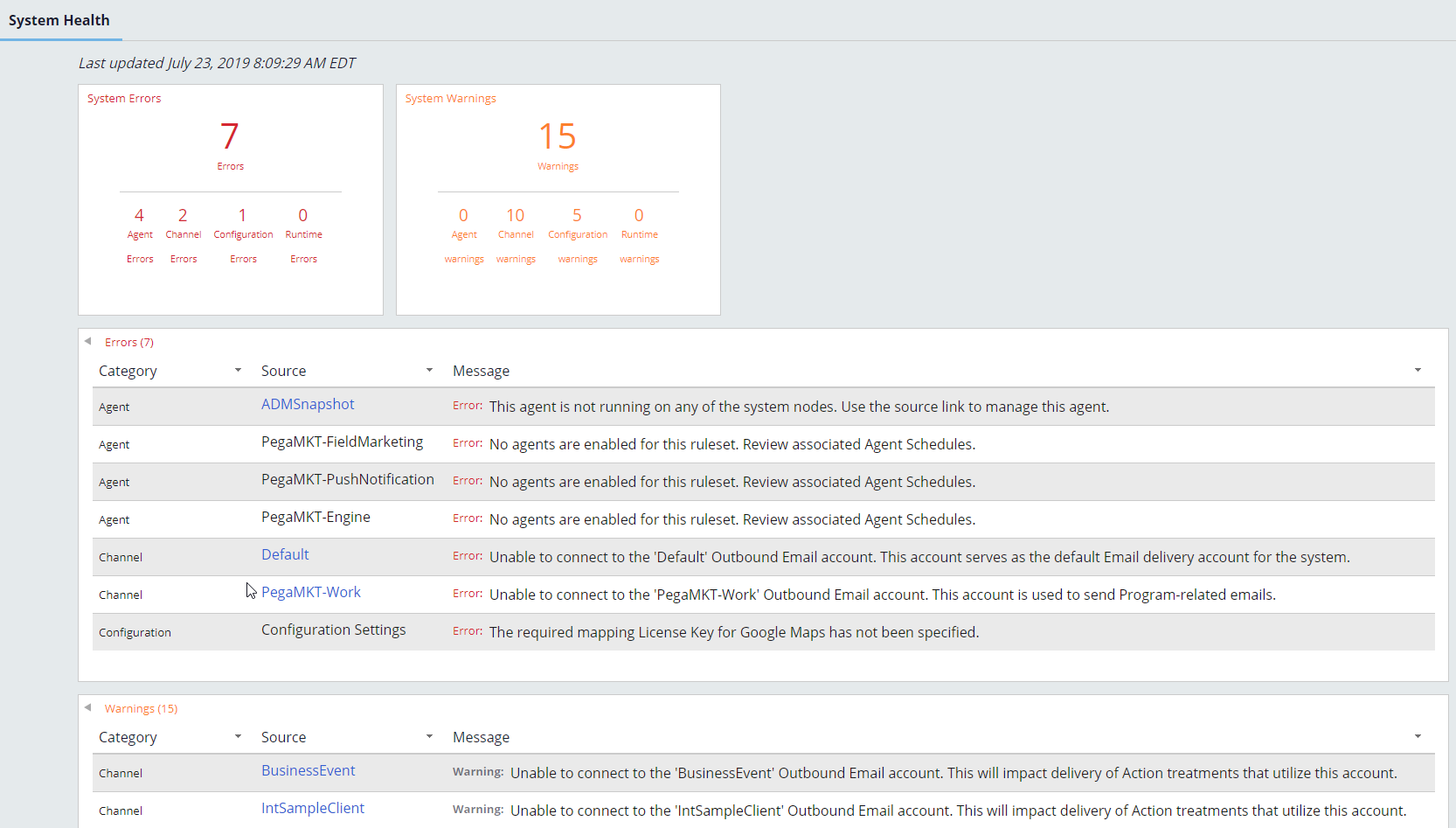 Due to the nature of some of the checks performed (e.g. validating Email and SMS account connectivity), the System Health check may take some time to complete. During this duration, a loading screen is displayed. To reduce this load time, administrators should ensure all connection-related errors and warnings are resolved.
The System Health page displays the following information:
Last updated date and time
Errors and Warnings cards
Errors and Warnings grids
Did you find this content helpful?