Linking Knowledge articles to service cases
Version:
Only available versions of this content are shown in the dropdown
Suggest articles to CSRs during a service case by linking the Pega Knowledge articles directly to the service case. These linked articles appear as suggested articles in the Knowledge Management pane, and provide CSRs with quick, contextual answers to help resolve customer issues.
By default, articles that are linked to the first step in a case propagate to all other steps in the case unless you manually change the articles to be linked to specific steps.
To link or unlink an article, ensure that you update the DialogCoachingTipRS property in the CSGeneralSettings data transform with an unlocked ruleset name that you create for saving articles, dialogs, and coaching tips. The following figure shows the DialogCoachingTipRS property on the CSGeneralSettings tab: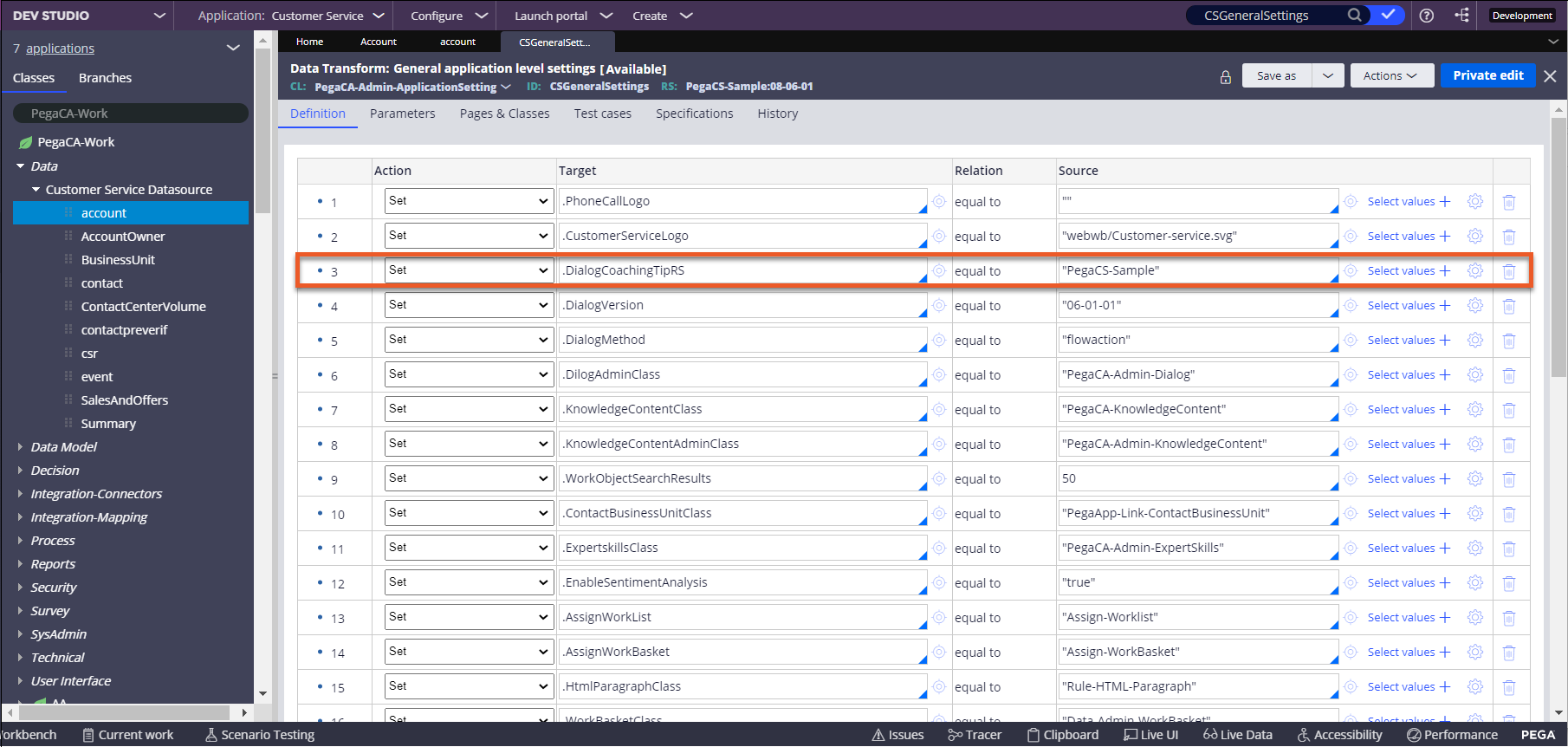 Log in to the Pega Customer Service Interaction portal as an operator with Manager role credentials.

To launch a new interaction, in the header of the Interaction Portal, click New, and then select a service case from the Add Task menu.

Open the task that you want to work on by clicking the Add Task or Next best action menu. For example, open Dispute Transaction.

To link articles to all steps in the case flow:

Click Other actions Configuration tools .

On the Knowledge Content tab, under the Search articles to add field, search for articles by entering the article title or keyword.

You assign keywords to articles in Pega Knowledge.

Select one or more articles from the search results list, and then click Save.

To unlink an article, click the

Unlink article

icon, and then click

Save

.

Close the Configuration tools dialog box.
Did you find this content helpful?