Configure goals
A manager can add goals by clicking on add goal button in the Goals tab.
In this screen goal details like name, description, SLA and either existing tasks or new tasks are captured and saved to the database table.
While configuring activity plan, these created goals can be referred.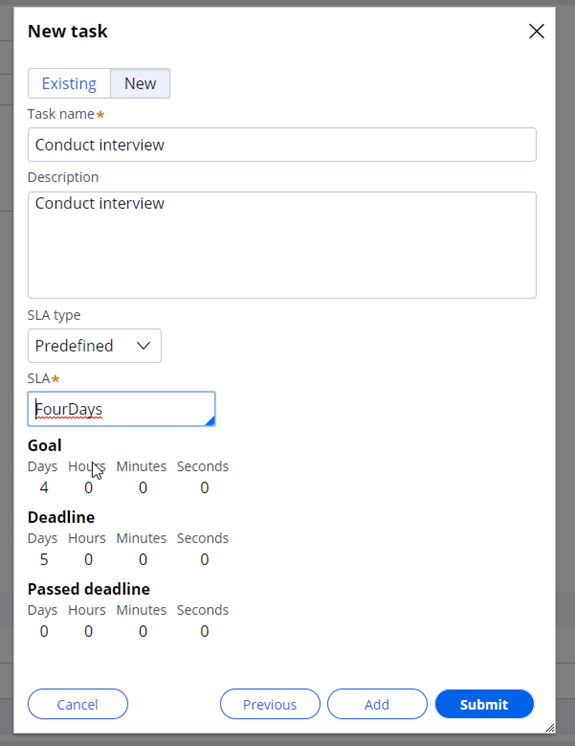 Did you find this content helpful?