Configuring scalar properties for merge
Select the Scalar Attributes tab.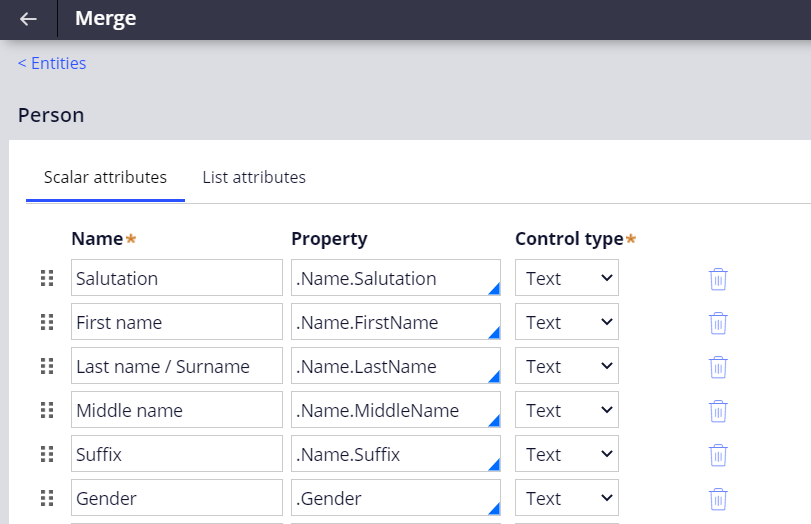 To add a new property in the merge case type comparison display for the user to select, add the scalar property here with the name and choose the control type which helps in data representation. This new property can be seen in the Details heading of the merge case.
Did you find this content helpful?