Entity merge configuration
Entity Merge can be configured from the Merge Entities item in the PGP Configuration explorer (PGP Wrench) in App Studio. There are two configuration approaches: one for scalar properties and another for list properties.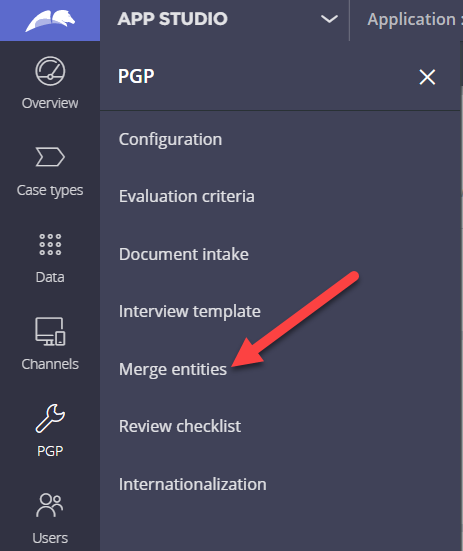 In Pega Government Platform 8.5 only the Merge Entity feature only supports Person Entity. The Merge Entities > Person landing page has two tabs: one for configuring scalar properties and the other for configuring list properties.
Did you find this content helpful?