Usage statistics for your Pega Platform systems provided by Pega Predictive Diagnostic Cloud
You can check usage statistics on the Usage Viewer landing page to stay informed about the usage of your system in the selected time frame (within the past 30 days).
You can use the Usage Viewer to perform several routine checks, including:
Identify peak usage times and assess the effect of load on the performance of your system.
Check whether a recent decline in performance was caused by a sudden increase in the number of users that interacted with the application.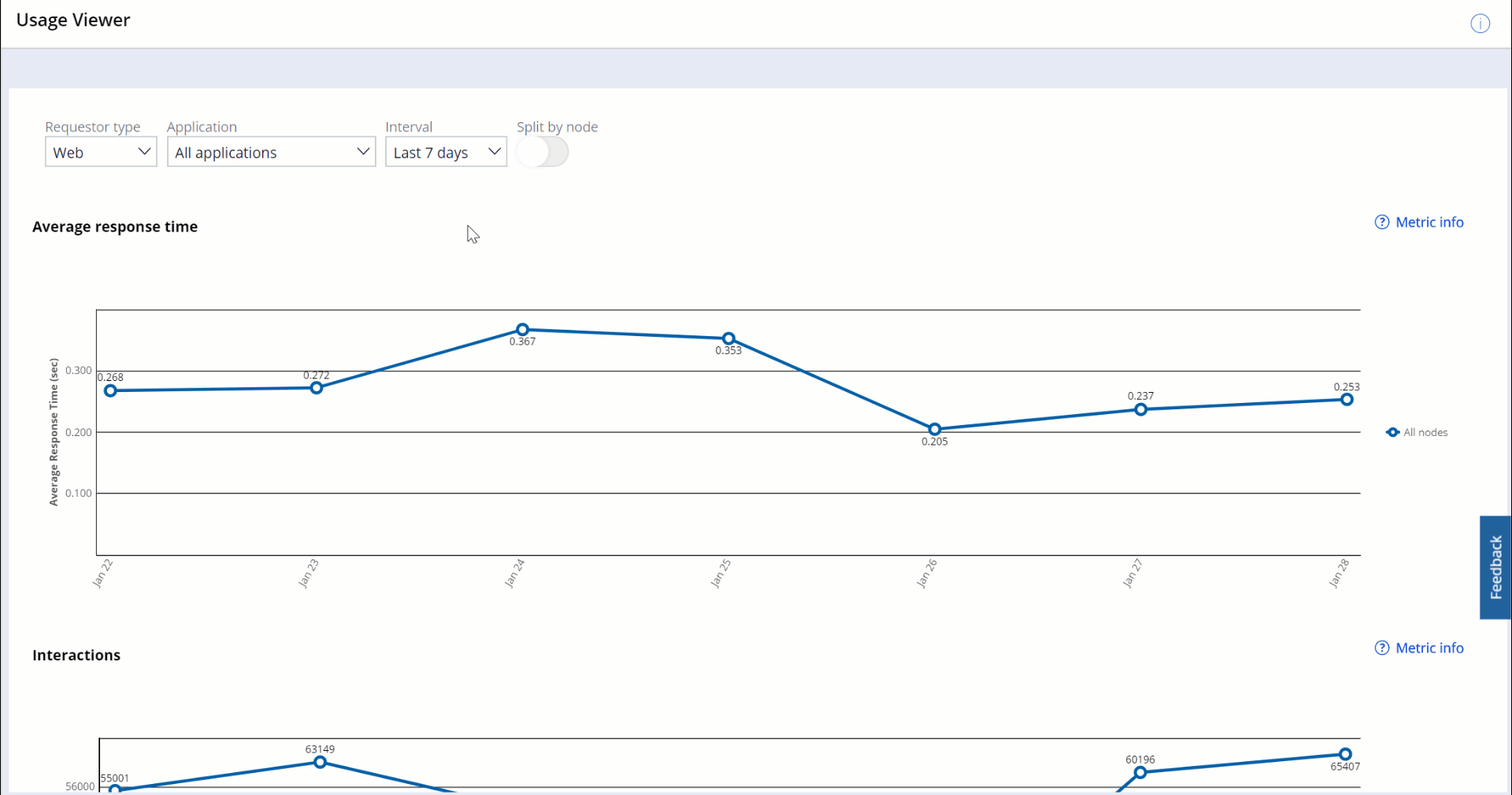 Usage statistics on the Usage Viewer landing page
The usage information is categorized by the following requestor types:
Web

Browser requestors that correspond to user interactions with the application, such as clicking a browser button.

Service

External systems that access Pega Platform™ and listeners.

Background

Background processing by, for example, listeners, services, agents, and daemons.

Async

Requestors that resolve queue processors.

Stateless
Applications based on the Cosmos React UI Framework.
 
For more information about requestors, see Requestor Type data instances.
For each system and application, you can view charts that provide the following data:
Average response time

The average time that the application took to complete an interaction request. Includes the time that a request spent in a queue.

Interactions

The number of times that users interacted with the application in the specified time frame.

Unique users

The total number of unique users that accessed the application in the specified time frame.
At the bottom of the landing page, you can find hourly snapshots of the data from the charts for each application on each node.
Did you find this content helpful?
100% found this useful