Article
System Administration

New system administration features improve the import experience, add support for additional application server platforms, and add system administration APIs.
For example, you can now use the Application Import wizard advanced mode to eliminate some manual post-import tasks.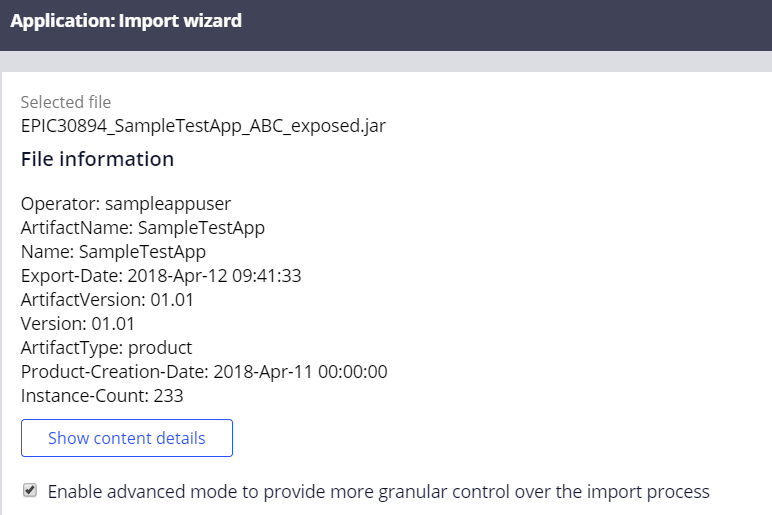 Application Import wizard
System Administration includes the following enhancements:
Visit www.pega.com to learn more about Pega Infinity™.
Visit What's New in Pega Platform to discover all the exciting new features in this release.
Published September 3, 2018 — Updated March 25, 2019
---
Related Content