Using business logic to drive user experience
Version:
Only available versions of this content are shown in the dropdown
Build an interface whose behavior changes depending on the needs of its users. By applying business logic to UI design, you can ensure that users see only the information that they need, and interact only with the functions that are relevant to them, which improves usability and saves time.
You can create a truly dynamic and interactive UI by associating actions with events. For example, you can decide that a tooltip appears when a user hovers over a piece of text, or that a click of a button refreshes a specific section of a page. You can use a wide range of out-of-the-box events and actions and configure a custom logic that governs the behavior of your applications' interface.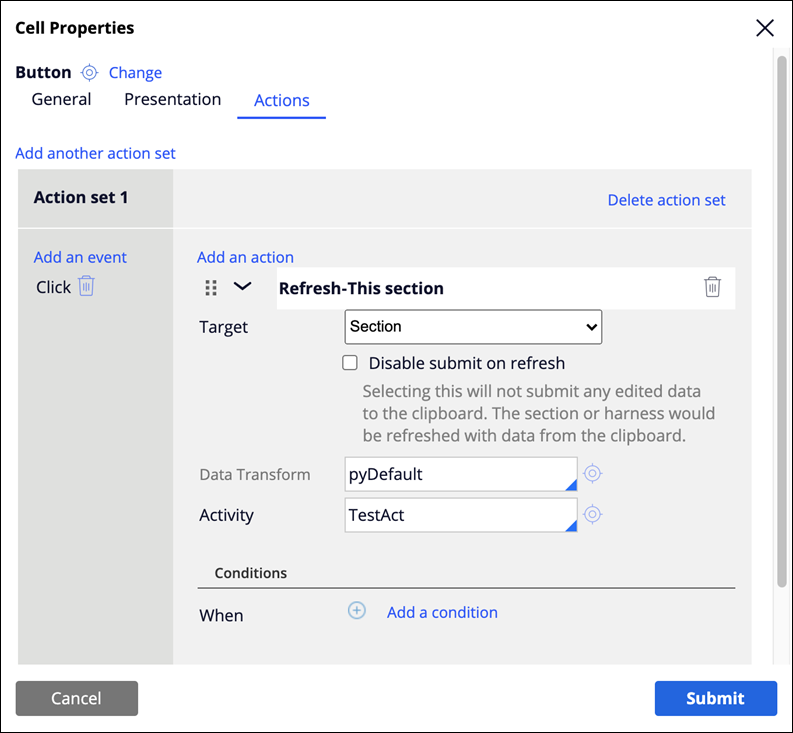 Discover more about setting up business logic in the following articles:
Did you find this content helpful?
100% found this useful