Working with App Studio forms
Version:
Only available versions of this content are shown in the dropdown
Use App Studio to customize out-of-the-box forms that capture user input in cases, and achieve quick results with minimal effort. When you organize the fields in a form, you can clearly communicate to users what tasks they need to perform to process an assignment in a case.
You can use a range of low-code tools to personalize forms and organize them to meet your needs. For example, you can decide on the tabs in your case summary pane or the information in the details section. Customizable controls, with which you can enrich forms, offer modern and dynamic interaction to your users. Fields help users populate forms quickly and intuitively. By managing the data sources in controls and fields, you ensure a solid and streamlined experience for all users of your applications.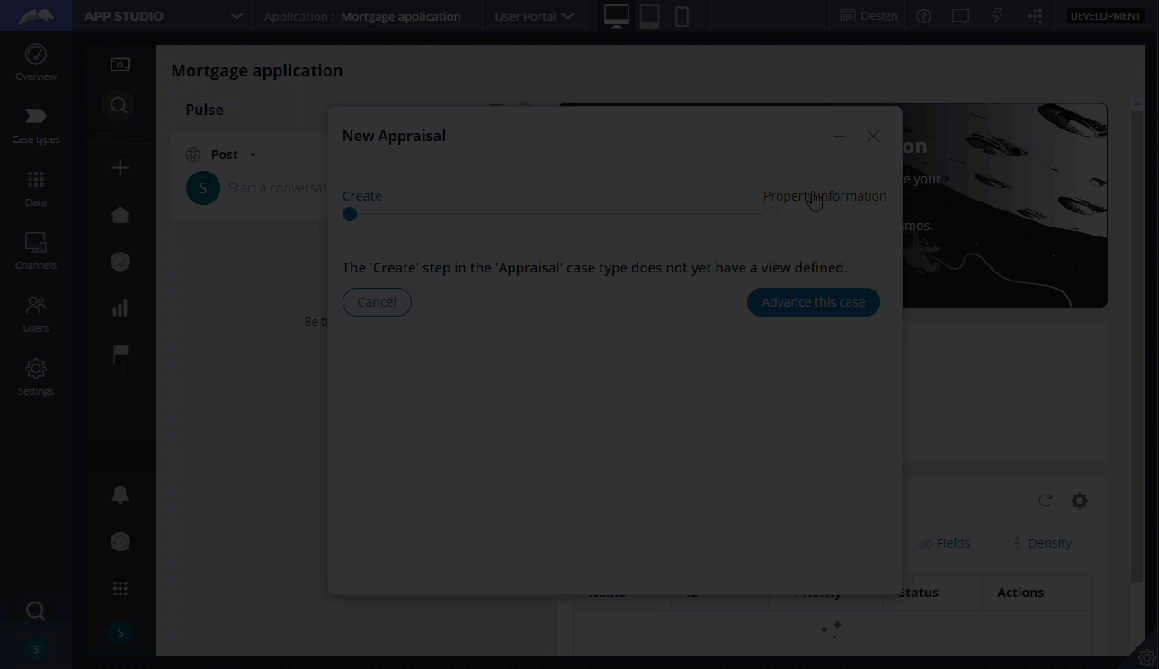 Discover more about adjusting default forms in the following articles:
Did you find this content helpful?