Call a data transform in App Studio and initialize data at case creation (8.6)
Save time by automatically initializing data and prepopulating fields in a case by calling data transforms from the case. In App Studio, you can now add a step that manipulates available data that your application can use to expedite case resolution. For example, after a customer provides a shipping address in an order form, your application can use this information to automatically populate the billing address. Additionally, you can now initialize data for new cases by configuring data initialization for the case type. As a result, your application preloads information that you might need at run time, such as location data, and uses it to complete the fields when the case starts. For example, a food delivery application can use the location data of a customer to provide offers from restaurants in the customer's vicinity.
You configure the Pega-provided data transform for a case type so that the application can initialize data for each new case, as in the following figure: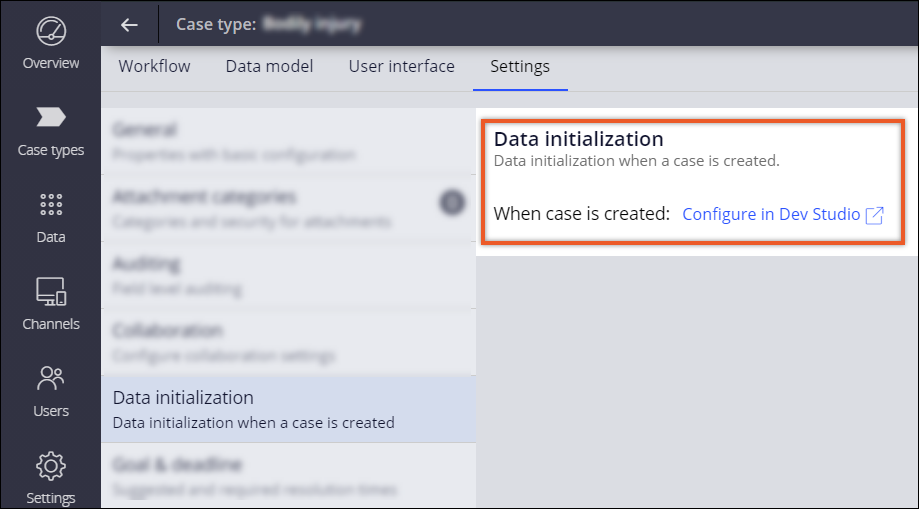 Accessing the data initialization configuration for a case type
You call a data transform in a case by adding the Run data transform step to a process, as in the following figure: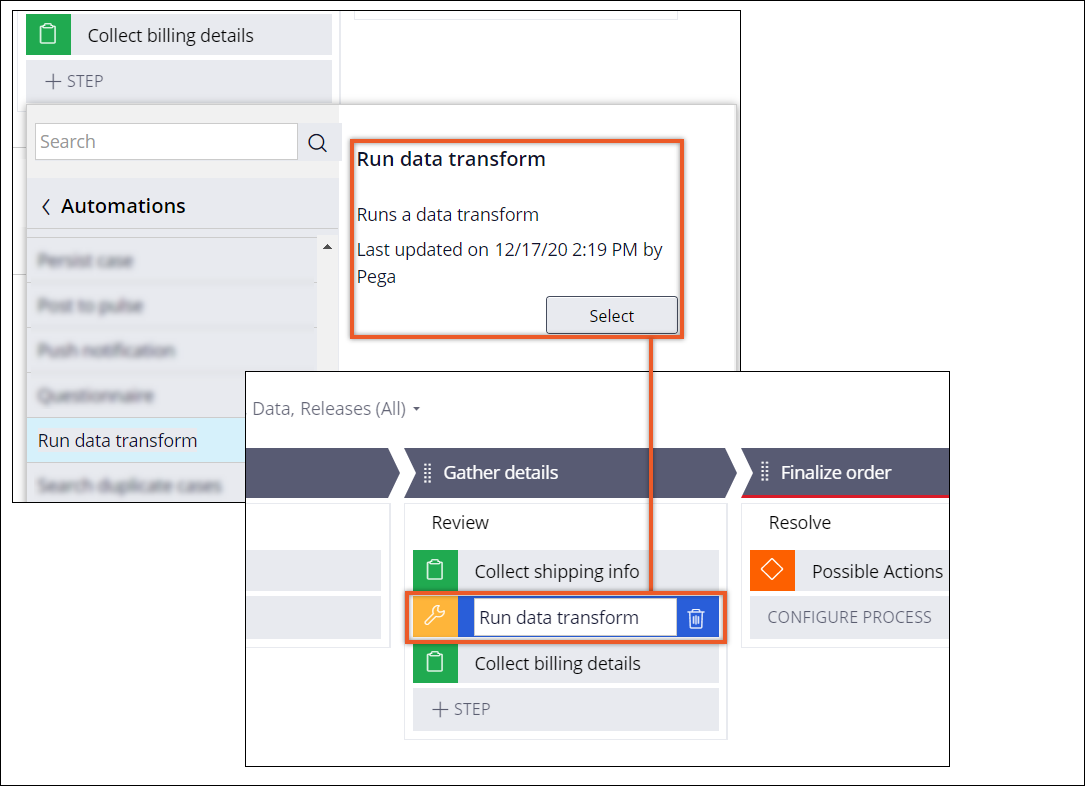 Adding the Run data transform automation in a case life cycle
For more information, see Calling a data transform from a case and Initializing data at case creation.
Did you find this content helpful?
80% found this useful