Track status of business processes and data easily by importing Excel files (8.5)
You can import data from Microsoft Excel files to create data objects or case types and set up App Factory applications, or any other application, with business data that is available in spreadsheets. The ability to import data enables you to automate and digitize your business processes and eliminate the need to reference external spreadsheets as the amount of data and the number of business collaborators grow.
The following figure shows an example of data model mapping fields with the source fields selected to be imported as part of case type or data object creation.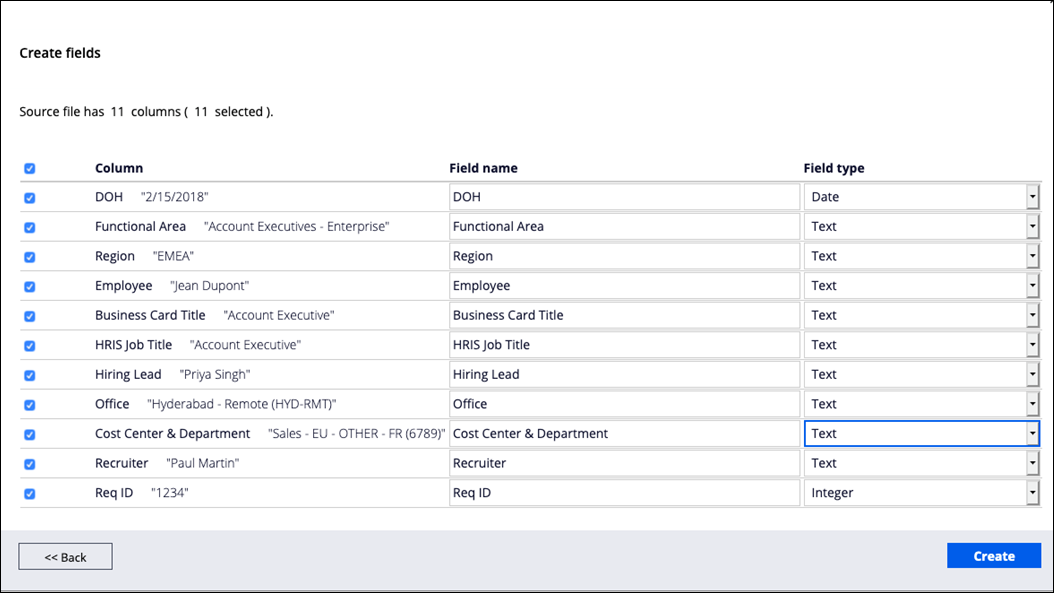 Did you find this content helpful?
80% found this useful