Release Note
Communicate guardrail compliance with the pxAddGuardrailMessage function
Now that guardrail warnings are in the model, you can easily attach them to rules in your application using the new pxAddGuardrailMessage function. Call this function to display warnings to your application users when they do not adhere to guardrails or best practices. Adopting this function in your application allows you to:
Use localizable

Rule-Message

instances that are categorized by severity and application impact.
Add dynamic warnings to your rules by passing parameters to a standard or custom message.
Stop using and maintaining hard coded strings.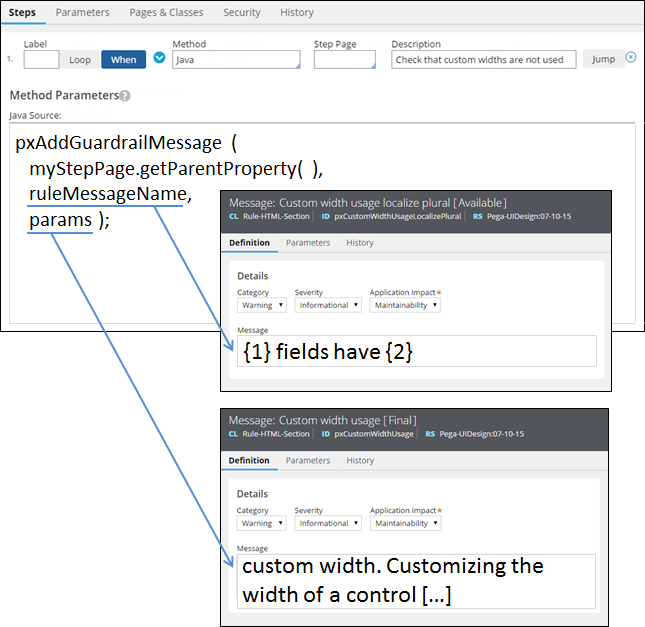 Design time view of warning messages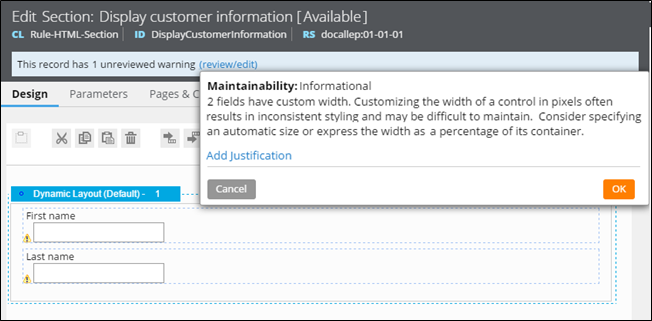 Run time view of an attached warning
This function supersedes the addWarning function, which has been deprecated. You can continue to use the CheckForCustomWarnings extension point, but it is recommended that you convert hard coded strings to messages and migrate any dependencies on addWarning to pxAddGuardrailMessage.
For more information on message attaching techniques, see Working with messages.