Release Note
Format options in DateTime control
Several updates were made to the section and harness DateTime control.
First, this control now allows selection of both the MM/DD/YYYY and the DD/MM/YYYY format from the Date format dropdown menu.
Second, the number of characters used when inputting a date will be the same regardless of the date. For example, 1/1/2014 displays as 01/01/2014. In a data grid, this ensures that the date text in a column is aligned.
Third, you can now create a custom date format using the Java-supported custom date formats for both the Date or Date/Time types.
Following is an example of the new dropdown when selecting the type Date:
Following is an example of the new dropdown when selecting the type Date/Time: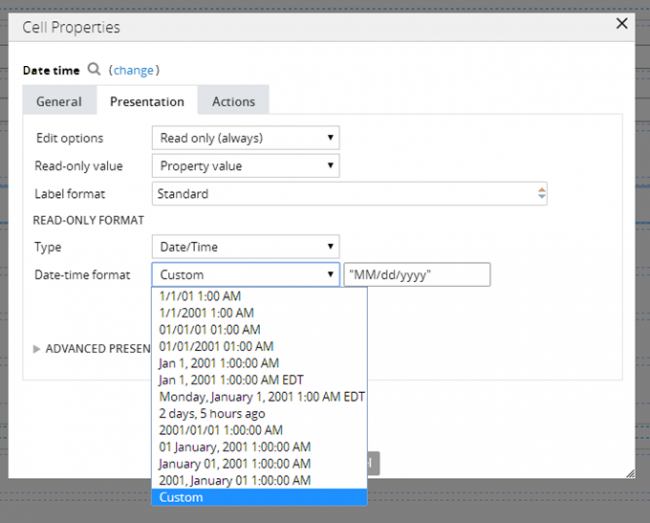 Finally, as an example of custom date and time formatting, entering EEE, MMM D, YY H:MM A in the "Custom" field displays as Sat, May 1, '99 2:00 PM, as shown below: