Decision Management
Significant usability enhancements improve the overall user experience of Decision Management and enable you to meet the ever-changing needs of your customers. The key enhancements include globally optimized strategies, Customer Profile Designer, text predictions for analyzing messages in conversational channels, a user-friendly process for updating active models in predictions, and better integration with external Kafka clusters.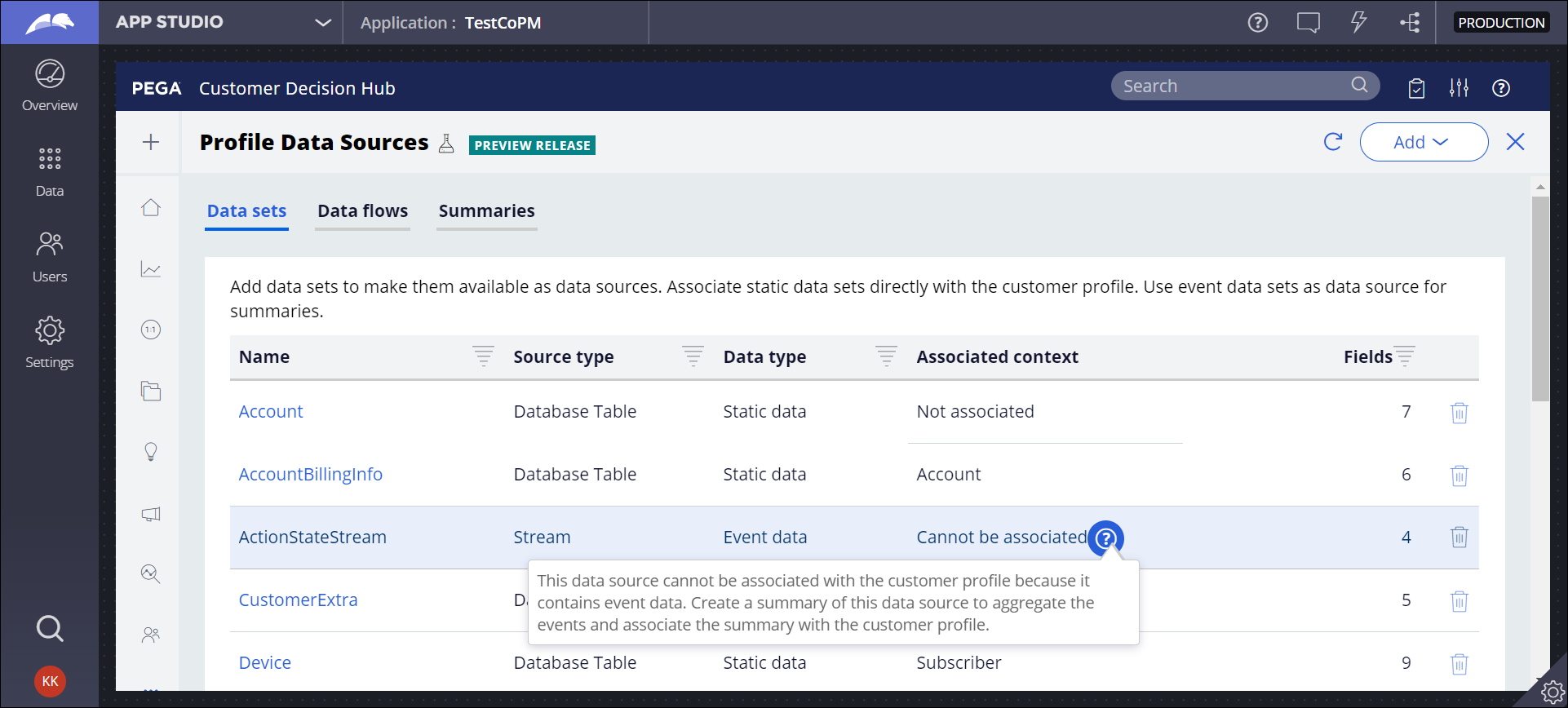 Customer Profile Designer prompts the user to create a summary for event data
The following list includes all the latest and previous Decision Management enhancements:
Visit www.pega.com to learn more about Pega Infinity™.
Visit What's New in Pega Platform to discover all the exciting new features in this release.
Did you find this content helpful?
71% found this useful